Bruchim HaBaim and Welcome to Congregation Ner Tamid!
Congregation Ner Tamid is a growing reform synagogue serving West Cobb, South Cobb, Paulding, Kennesaw, Acworth and surrounding areas. We are a small, tight-knit congregation located in the heart of West Cobb in the shadow of historic Kennesaw Mountain. Our congregants are young families, older seasoned families, Jews in traditional Jewish marriages, and Jews from interfaith relationships. Helping build a congregation together has created powerful bonds within our community, though we are welcoming of new faces and new ideas and make every effort we can to help you share in this connection. Whether you were raised in an observant family, or are just now exploring Judaism for the first time, you will feel comfortable at our services. We value diversity and enjoy sharing our love of Torah, Israel, and G-d to those interested in taking part.
The Board has been continuously monitoring COVID numbers. At this time, cases are at pre-mandate levels and continue to decline. Therefore, masks will no longer be required, but are encouraged. As always, the Board will monitor cases and adjust safety protocols as needed.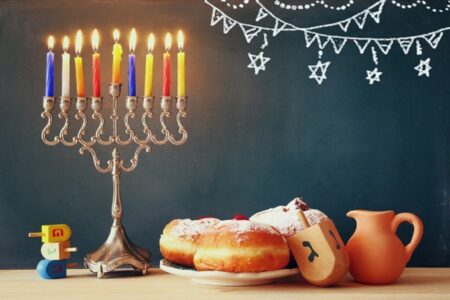 SHABBAT SERVICES & HANUKKAH PARTY!              Friday, December 3 at 7:30 pm
Join us for a Hanukkah party immediately following Shabbat services on December 3! Come out for jelly doughnuts, latkes with applesauce and sour cream, gelt, and dreidel games! Everyone is encouraged to bring their own Hanukkah menorahs and candles from home for our group menorah lighting!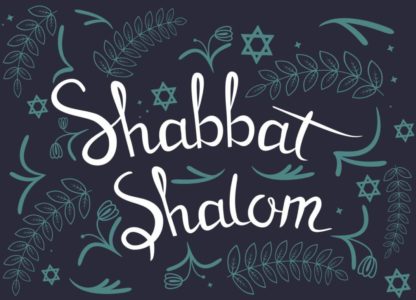 SHABBAT SERVICES           
HOLIDAYS SERVICE SCHEDULE
We will have a modified Shabbat service schedule for the holidays. Please note that on December 31 there will be no services, and on December 24 we will have a Zoom service.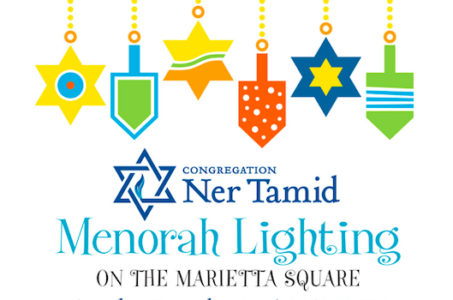 COMMUNITY MENORAH LIGHTING             Saturday, December 4 at 6:30 pm
Join us for a our annual Menorah Lighting on the Glover Park Stage featuring holiday music, FREE books from the PJ Library and FREE hot chocolate and donuts!