Bruchim HaBaim and Welcome to Congregation Ner Tamid!
Congregation Ner Tamid is a growing reform synagogue serving west and northwest metro Atlanta, including West Cobb, South Cobb, Marietta, Paulding, Kennesaw, Acworth and surrounding areas. We are a small, tight-knit congregation located around the corner from historic Kennesaw Mountain. Our congregants are young families, older seasoned families, Jews in traditional Jewish marriages and in interfaith relationships. Helping build a congregation together has created powerful bonds within our community, though we always welcome new faces, new ideas, and new connections. Whether you were raised in an observant family, or are exploring Judaism for the first time, you will feel comfortable at our services. We value diversity and enjoy sharing our love of Torah, Israel, and G-d to those interested in taking part.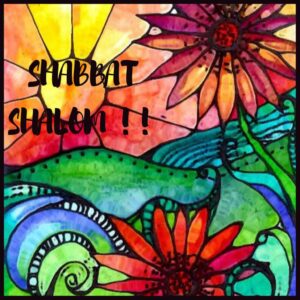 SHABBAT SERVICES
Every Friday at 7:30 PM

Join us for Shabbat services!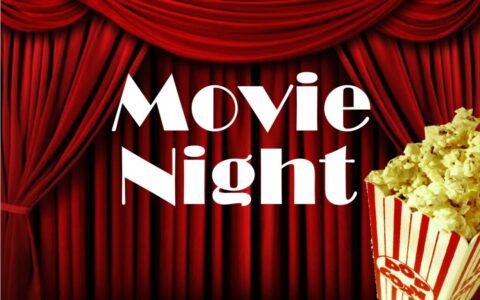 MOVIE NIGHT! – Saturday, February 11 at 6:30 pm
"Dough"
Join us for the comedy 'DOUGH', a story about an old Jewish baker who struggles to keep his business afloat until his young Muslim apprentice drops cannabis in the dough and sends sales sky high! Arrive at 6:30 pm to grab your popcorn and get settled in, and the movie will begin at 6:45 pm.  Feel free to bring a sweet or savory snack! Please RSVP to membership@mynertamid.org. We look forward to seeing you!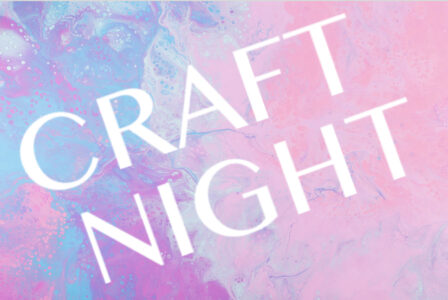 CRAFT NIGHT!
Saturday, March 4
Details coming soon!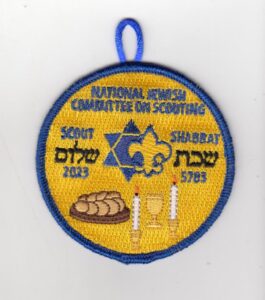 SCOUT SHABBAT!
Friday, March 10 at 7:30 pm
Scouts will perform a flag ceremony and recite the scout oaths and laws. Rabbi Prass will lead a Shabbat evening prayer service. Attendees will have the opportunity to see a Torah scroll handwritten by a Hebrew scribe, and guest speakers will deliver words in honor of scouting.
A Scout-themed "Oneg" reception (literally, the "sweetness" of Shabbat) will follow with treats and fellowship for all. Scout Shabbat welcomes scouts of all faiths.
The Congregation will provide BSA and Girl Scout Shabbat patches for the first 25 scouts/uniformed adults to register at scoutshabbat@mynertamid.org. Scouts should arrive 30 minutes for check in, patch distribution and set up of Flag Ceremonies.

Register and reserve your patch at scoutshabbat@mynertamid.org. For more information contact Matt Berenson at amberenson@gmail.com.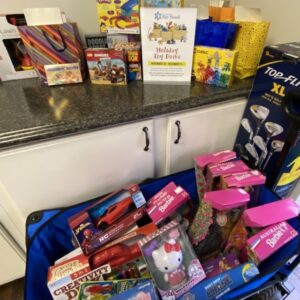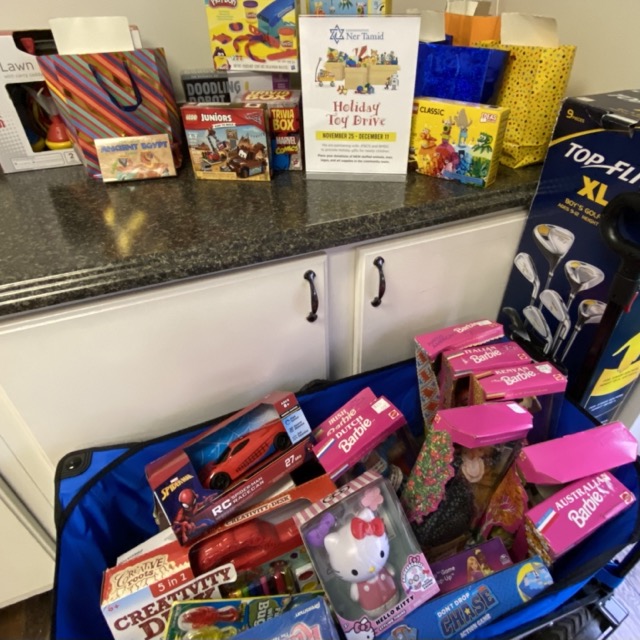 Thank you to everyone who donated toys benefiting Jewish Family & Career Services!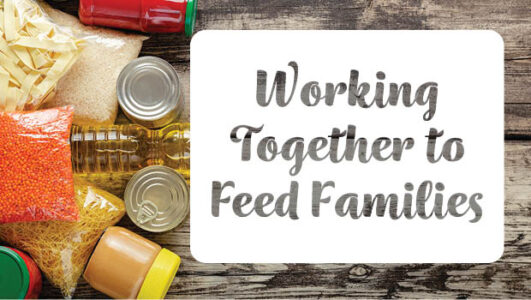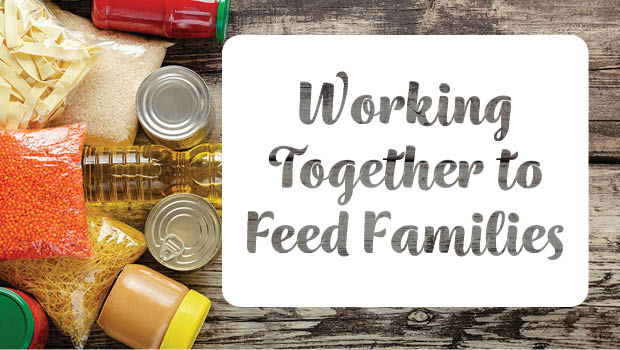 Thank you to everyone who donated canned goods and non-perishable food items to help families in need during our High Holiday Food Drive.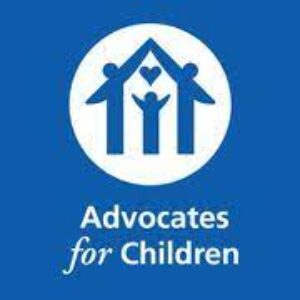 Thank you to all who donated hygiene supplies and backpacks for children in the foster care system!