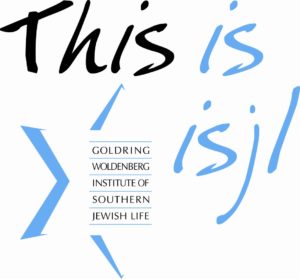 "Set these words, which I command you this day, upon your heart. Teach them faithfully to your children…" (Deuteronomy 6:5-9)
V'shinatam l'vanecha. And you shall teach your children. Teach the tradition faithfully to your children so that they may in turn teach it faithfully to theirs. We read these words together during Shabbat worship as part of the V'Ahavta. If at any point these words have become rote, routine, or stale for you, let them leap to life for you now. Because here is where it all begins.
The partnership of families and the Religious and Hebrew schools is deeply valued at Ner Tamid. Together we lay before your child a foundation for a lifetime of Jewish learning and living. We strive to help each child develop a positive Jewish identity focused on Torah (study), Avodah (worship), and G'milut Chasadim (deeds of loving-kindness) through a wide variety of experiences within a safe and nurturing environment.
We will need to support one another in this Jewish learning endeavor. Throughout the year we will provide information and activities to help incorporate Jewish learning into your homes. We strive to create a strong partnership between the religious school and home in order to foster your children's development into knowledgeable and responsible Jews who will be proud to emulate their Jewish heritage.
At Congregation Ner Tamid you will encounter an energetic, knowledgeable, open-minded teaching faculty, eager to meet you and your children where you are in your Jewish learning journey. You will find us encouraging you to share Jewish learning, prayer, and holiday experiences with us and to explore your own traditions at home. To this end we will be happy to help provide the resources, education, materials, and community support to make these experiences possible. We truly look forward to and welcome your input and feedback about the program.
The curriculum we use, developed by the Institute of Southern Jewish Life (ISJL), is a spiraled curriculum, in which students revisit key content areas with increased sophistication as they progress through the curriculum. The curriculum employs a variety of activities that satisfy different learning styles. Visual, auditory and kinesthetic learning activities are used throughout each lesson. An additional benefit of the curriculum is the provision of an ISJL Fellow (assigned to our congregation specifically), who not only provides periodic training throughout the year, but is also available to our teachers as a resource for any specific teaching needs.
Content areas: Community, Culture and Symbols, God, Hebrew and Prayer, Israel, Jewish History, Jewish Holidays, Jewish Lifecycle Events, Mitzvot and Jewish Values, Tanach (Torah, Prophets, and Writings) Visit the ISJL website for more information on the curriculum: <a href="http://www.isjl.org/curriculum-highlights.html" target="_blank" rel="noopener">http://www.isjl.org/curriculum-highlights.html</a>
Additionally, our classrooms are equipped with wi-fi, projector and streaming as well as our media center for group and individual learning.
So, a whole-hearted welcome! We are looking forward to the opportunity to get to know you and your family as we begin our journey together.